During 21-22 May 2016, Rice Quality and Nutrition Research International Workshop was held in Hangzhou, China by China National Rice Research Institute (CNRRI). The workshop was sponsored by China National Natural Science Foundation and attracted 40 international and domestic scholars, professors and specialists.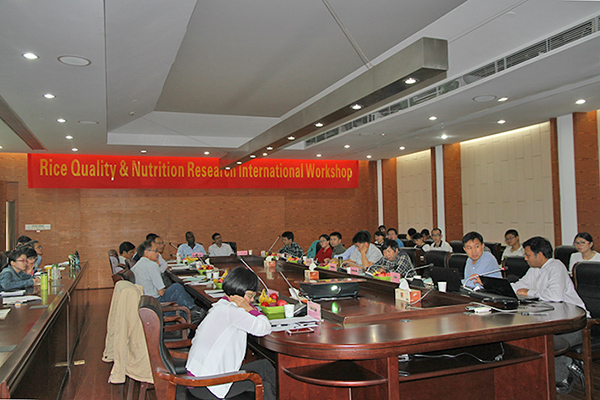 Nine academic reports were made covering the newest update on rice quality and nutrition, including rice fragrant gene identification, postgenomic technologies, rice quality testing, functional rice breeding and quality breeding, etc. Heat discussions were conducted among all attendees and further joint research plans were elaborated. "We have to strengthen our cooperation in rice technology for a better future." – agreed by Dr. Nese Sreenivasulu from International Rice Research Institute and Dr. Hu Peisong, Deputy Director General of CNRRI.

After panel discussions, workshop participants took a field trip and visited China-IRRI Joint Research Center on Rice Quality and Nutrition.